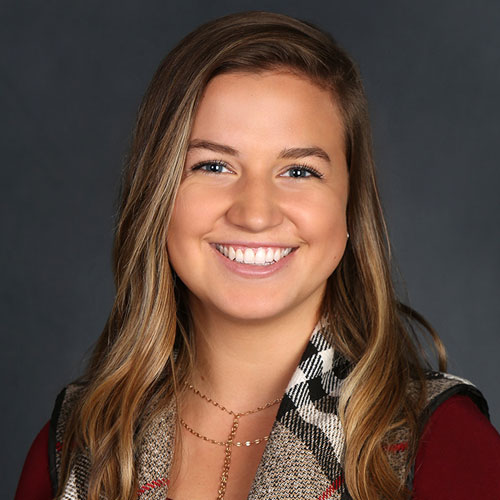 Claire is the Receptionist and Coordinator at Kirsh & Kirsh, P.C. Helping parents build a family through the beautiful process of adoption brings a smile to her face every day.
She is also a part-time student at the Kelley School of Business in downtown Indianapolis, pursuing a degree in Marketing and International Business. She is eager to continue her studies while following her passion of helping others.
Claire was raised in Carmel, Indiana but is a Minnesota native and true Vikings fan at heart. Outside of work and class, Claire loves working out and staying active, whether is running, practicing yoga, or riding her bike in the summer. Most of all, she spends much of her time with family, friends, and her dear cat, Luna.