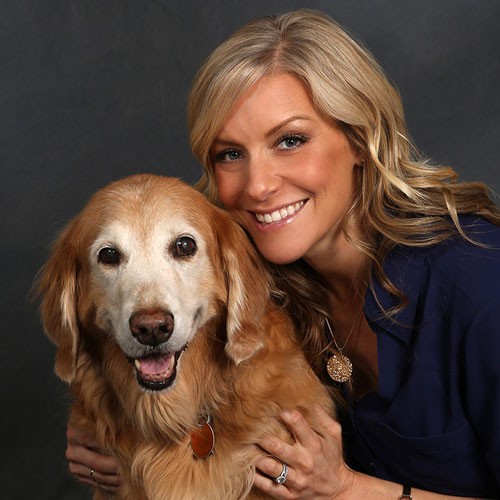 *Phoebe has joined her many puppy friends in doggy Heaven. She was the most loyal member of the Kirsh and Kirsh family, and will forever be remembered as Emley's furry companion.
Her sweet and gentle spirit lives on in our office. We are so thankful for the sixteen years we shared with her.*
Phoebe is the doggy matriarch of the Kirsh & Kirsh office. Phoebe is Emley and Grant's 15-year-old Golden Retriever. She is the oldest of all the dogs in the Kirsh Family (and maybe in the entire world).
Phoebe is attached to Emley's hip. She spends most of her day laying on her bed next to Emley's desk, unless Emley walks down the hall, then Phoebe will lay in the hall until Emley goes back to her desk
If you ever meet Pheobe, she loves to be petted. She is 1/2 blind and selectively deaf. If you give her a treat she will love you forever.