Kirsh & Kirsh, P.C., handles as many, if not more, gay and lesbian adoptions, than any other adoption law firm or adoption agency in Indiana, the Midwest, and possibly the country.  Annually, we help many gay and lesbian, married couples welcome newborn babies into their hearts and homes.  In fact, one of our attorneys, Grant Kirsh, was recently featured helping a gay couple adopt in Episode 6 of the Netflix Series, "Say I Do."
You might be thinking that it is impossible to be successful adopting if you are a gay or lesbian couple.  This could not be further from the truth!  We often find that our gay and lesbian couples tend to get picked faster than many of our hetrosexual couples.  In fact, many expectant mothers whom we assist in finding loving, secure homes for their babies, specifically request gay or lesbian couples as adoptive parents.
If you are interested in learning more about our adoption program please contact us today for more information.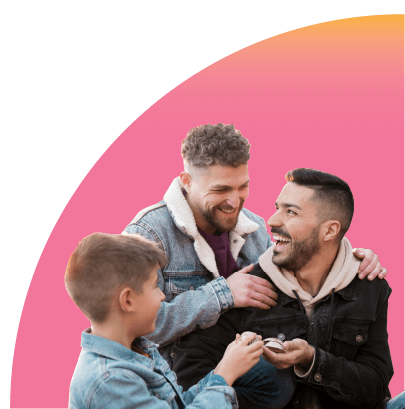 Frequently Asked Questions