Adoption – February 13, 2015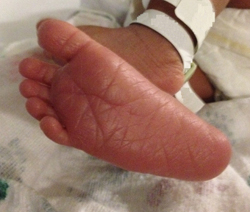 Yesterday a family was created! Mom, a very well-educated woman, was confident in her decision. The moment that the adoptive parents and mom met was beautiful. Everyone is doing great! The adoptive parents even sent us some photos today of the beautiful baby. So cute!
Not to take away from this happy situation, we also had an adoption not happen yesterday. It was an extremely unfortunate situation that words cannot even describe. Our hearts go out to that family. Adoption is a beautiful thing but it is also extremely hard for all parties involved. Yesterday was a sobering realization for us, the adoptive parents, the hospital staff and social workers, that things do not always work out in adoption. We hope that other family knows that our thoughts and prayers are with them as they work through this difficult time.