Adoption – January 2, 2015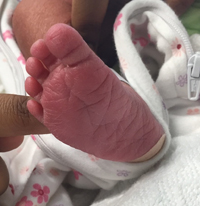 Today we received a call from a woman who had just delivered and had made the decision to proceed with an adoption plan for her baby. Steve drove to meet with her at the hospital to discuss adoption, answer all of her questions, and provide her profiles of our wonderful, loving and carefully screened couples waiting to adopt. After spending some time answering her questions and carefully explaining adoption, she picked a family. Needless to say they were thrilled about this opportunity and that this wonderful woman had chosen them. They were able to get to the hospital within 30 minutes of receiving the exciting news.
Mom is doing fine and was relieved that we were able to help her, even though she had already delivered.