Adoption Story – December 11, 2014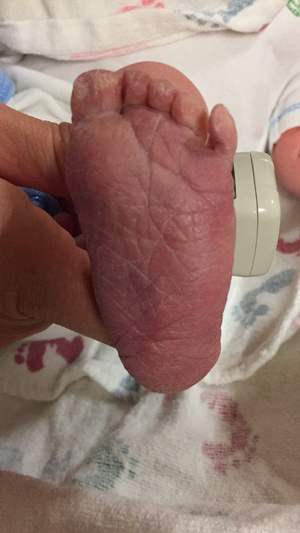 You will never guess what happened today!
Ok, maybe you can guess 😉 …AN ADOPTION!
Wonderful day! This is the cute foot of a VERY handsome baby boy who is getting ready to meet his parents today. He was kind enough to let us take a quick photo before he had one of his afternoon feedings, poops and naps. Mom is doing great and is very happy that we were able to help her with her adoption plan in a very short time frame. She really is a wonderful woman who was an absolute pleasure to work with.
Lots of happy people today!