DCS Adoption: Next Steps to File and Finalize Your Adoption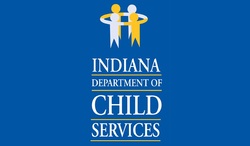 You are interested in DCS adoptions and your family case manager, GAL or CASA has told you that you need to contact an attorney to assist you with your proposed adoption of the child, or children that you have been fostering. You have come to the right place because adoption is the ONLY area of law that Kirsh & Kirsh, P.C. handles.
First off, congratulations on making it this far in the DCS adoption program. The mere fact that you are inquiring about this topic means that you have been though quite a roller coaster ride. So, now it is time to sit back and take a deep breath because we are here to try and make the rest of the process as smooth as possible.
Below is a list of "next steps" in your adoption process. This is a somewhat simplified list, but it give you a general idea of what happens next:
Hire an attorney.
Fill out the attorney's initial paperwork to get started on the adoption.
Attorney will draft a petition for adoption and then send it to you for your approval and to sign.
Attorney will file the petition for adoption at court. You do not need to be present at court for the filing of the petition for adoption.
After the petition for adoption is filed your attorney needs to send the petition for adoption to your family case manager (FCM) at DCS.
DCS will then assign a DCS attorney to the adoption, if one has not already been assigned.
Your attorney and the DCS attorney will then work together along with the Central Eligibility Unit (CEU) to determine if the child, or children, are eligible for adoption subsidies.
After eligibility is determined your attorney and the DCS attorney will negotiate the adoption subsidies.
After the subsidies are agreed upon you will sign the adoption subsidy agreement.
As long as it has been at least 30 days after any termination of parental rights DCS will now provide their consent to the adoption.
At this point you will go to court, with your attorney, to finalize the adoption. You can bring friends and family to court to celebrate and to take a photo with the judge if you want.
Congratulations! The adoption process is now complete J
If you are about to begin the process of adopting through Indiana DCS please give me a call (317-575-5555) or send me an email (grant@kirsh.com) and I would be happy to answer any of your questions.