DCS Adoptions: Picking the Right Attorney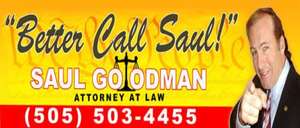 In a recent DCS Adoption, in which I represented the guardian ad litem, I witnessed something that was very disheartening… the attorney representing the adoptive parents was not present for a meeting in which everyone else was present. I found out that this was no mistake, the attorney openly told their clients that they would not come to the meeting. During the meeting various topics where addressed in which the adoptive parents were not able to consult with their retained counsel before agreeing blindly to the proposed terms. I understand that, to some attorneys, the fees for these types of adoptions may not be significant. If that is the case, the attorney should not take the case. There is too much at hand in an adoption for the attorney to not be fully involved in the entire adoption process.
If you are looking for an attorney to help with your DCS adoption, or any adoption, make sure you do a little research before you retain them. Ask them how many adoptions they have done and in what period of time. Ask them what other areas of law they practice. If they tell you a slew of different areas, maybe you should consider finding someone who limits their practice to just family law, or adoption rather than adoption, criminal law, water law and immigration law. Lastly, trust your gut. Find someone you get along with and most importantly, that you trust. Speak with at least 2-3 different attorneys before you pick one to represent you on your adoption.