First Adoption Today – February 26, 2015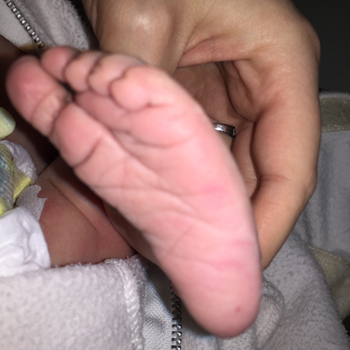 Everything went according to birth mom's adoption plan this morning.  Here is a blurry, but still very cute photo of the little one's foot!
Lauren and Grant are getting ready to head out to meet with the next birth mother today to help her complete her adoption plan.