Adoption – February 3, 2015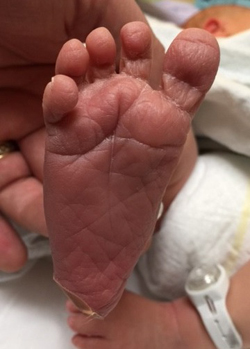 Another happy family created! Mom was awesome. She felt confident in her decision and knew that adoption is in the best interest of her child. The adoptive couple are very excited. They even made a webpage to share photos with the expectant mom and their family and friends.
Today, when Grant asked if he could take a photo of the baby's foot to share with you all the adoptive father almost took his shoe off. That would have been a pretty funny photo!