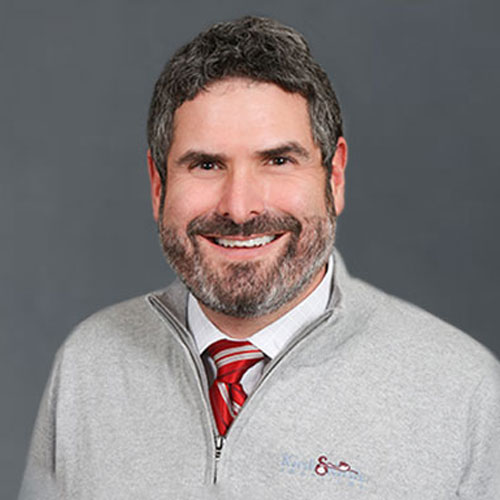 Rob Kirsh has been practicing law for 20 years, 14 of which in adoption law, beginning while he lived in Memphis, Tennessee. As Steve and Joel's younger brother, Rob has, quite literally, watched them practice adoption law since he was a teenager.
Rob is admitted in Indiana, Illinois, Kentucky, Michigan, Mississippi, and Tennessee, working with expectant moms, adoptive parents, attorneys, and adoption agencies on interstate/ICPC and intrastate adoptions. An instrument-rated Private Pilot, Rob flies the firm's Columbia 350 airplane for adoptions across the Hoosier State, Land of Lincoln, Bluegrass State, Great Lakes State, Magnolia State, and Volunteer State regularly.  Although a big territory, he can be anywhere from the Upper Peninsula of Michigan, to the Mississippi Gulf Coast, within a few hours, when a phone call or video chat isn't personal enough.
Rob earned his Bachelor of Arts in Psychology degree from Indiana University, his Juris Doctor degree from The University of Tulsa College of Law, and his Master of Science in Management (MBA) degree from the Purdue University Krannert Graduate School of Management.  He is a Fellow of the Academy of Adoption & Assisted Reproduction Attorneys (AAAA), and serves on the Academy's Board of Trustees.
Rob and his wife Amy live in Carmel, a suburb of Indianapolis. Their daughter Campbell, and son Hudson, are students at Carmel High School. Their goldendoodle Wilson loves belly rubs, car rides, and going to the office with Rob. Rob is an avid cyclist (indoor and outdoor).
To Rob, there is no more fulfilling type of work. He loves helping expectant moms turn challenging situations into positive ones, creating loving adoptive families, and working with his family and other adoption professionals to do the same!