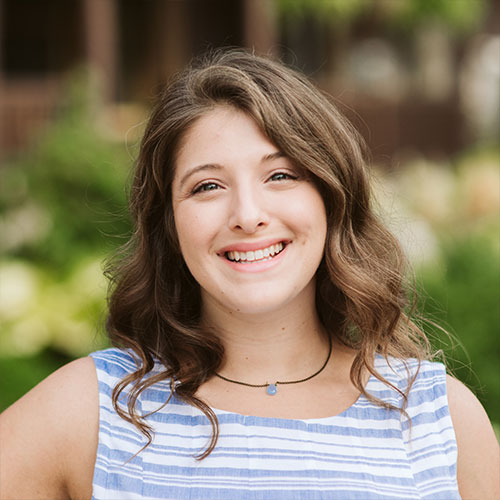 Michelle is the Receptionist and Coordinator at Kirsh & Kirsh, P.C. She is also Jill's daughter and therefore niece of Steve, Joel, and Rob, and cousin to Grant.
Michelle has had all sorts of jobs since graduating from Purdue in 2014, including: Marketing Manager, Project Manager, Bartender/Server, Au Pair, and Office Manager. She is thrilled to finally be a part of the family business and help other families grow. Her family includes her partner, Forrest, their daughter, Melody, and the family cat, Gizmo. Forrest and Michelle share a love of music, which they hope Melody will share as well (she has to with that name, right?). They also share a love of puns and corny humor.
Michelle delights in helping people, and hopes that all those who interact with Kirsh & Kirsh feel the warmth and sincerity in our endeavors to help our clients on their journey to adoption.